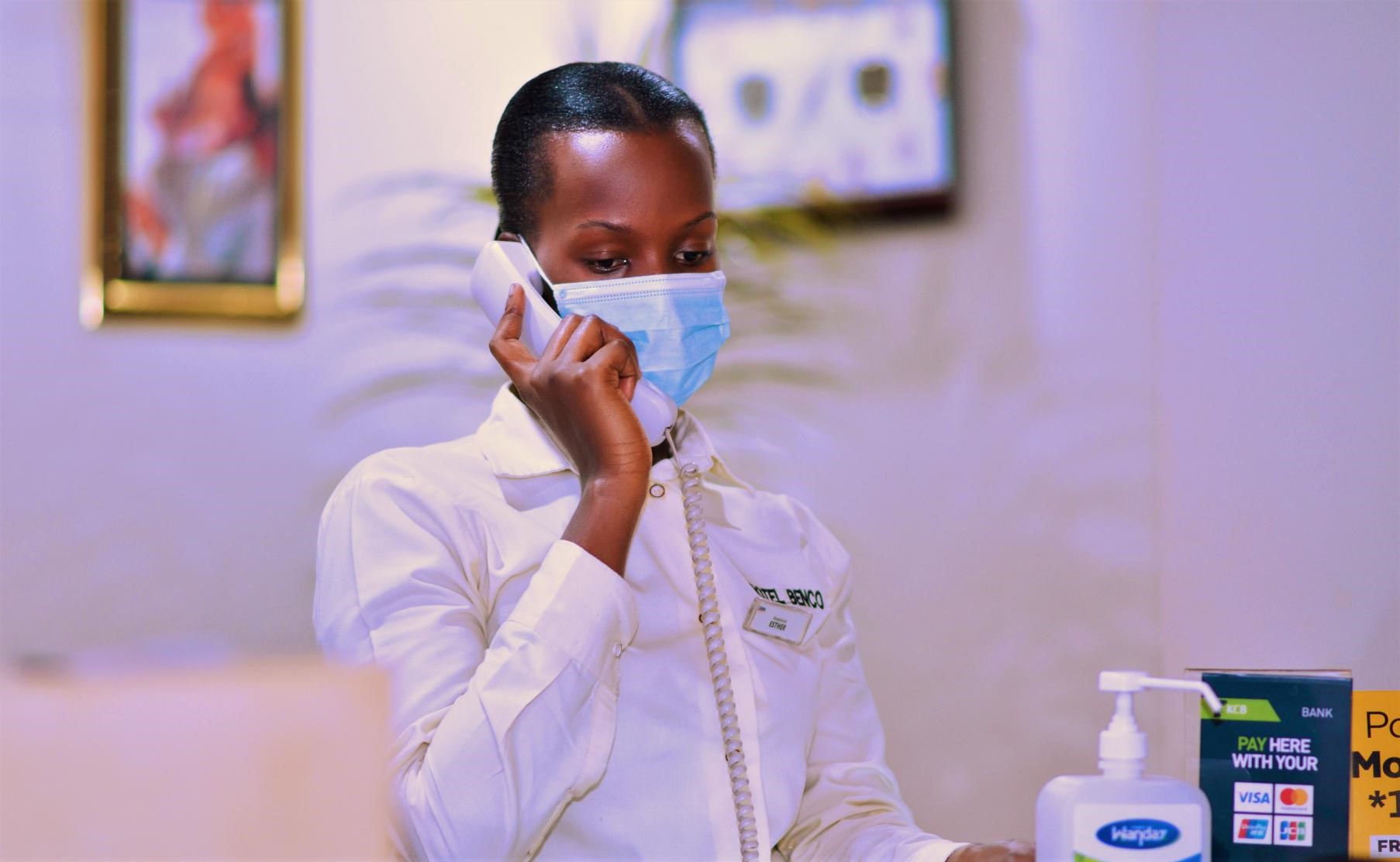 What You Need to Know About Travel and COVID-19
TRAVEL UPDATE!
Hotel Benco Management statement on COVID-19
WE CAN'T WAIT TO SEE YOU!
With the lockdowns being lifted and the world gradually opening for travel, we are glad that we have used the last few months to design and put into effect strict hygiene protocol and enhanced workplace practices that allow a joyful tourism experience with safe distancing at every step of the journey.
As the wellbeing of our guests and associates is of utmost importance to us, we continue to closely monitor the advices of the World Health Organization as well as all local authorities regarding the COVID 19 cases and its impact.
Being passionate travellers ourselves, we understand the stress resulting from the uncertainty about booking, and are keen on providing our customers with maximum flexibility during these call edging times.
Together we can – Safety is our priority
At Hotel Benco we take hygiene and cleaning standards very seriously and thus, have rigorous hygiene and cleaning protocols in place. We closely monitor the guidelines of both, the World Health Organization and local governments to ensure all our Hotels apply best practices, allowing uninterrupted holiday experiences for our customers and a safe work environment for our associates.
On top, being a part of a centrally managed community, we are working closely with the different outlets in our towns to re-instate safety measures.
We would like to thank you for your confidence and loyalty and look forward to welcoming you back at our hotel soon.
Hotel Benco Health & Sanitation Program Highlights
Hotel Benco Management has recently unveiled its "Together we Can!" initiative, which features enhanced sanitation and hygiene protocols addressing the COVID-19. Among the operational practices outlined as part of the initiative are:
General Practices
Adapted intervals between room occupancy
Daily contactless temperature checks for all hotel staff and guests
Extra disinfection of public areas and the most frequently touched surfaces and points
Public seating setup was reviewed to allow a 2.0m distance
Sanitizer Dispensers are made available at key points around the hotel
Contact-less payment, by use of Credit cards, Momo pay and Airtel Money pay
All staff are required to wear mask
Guest are required to wear mask in public areas, except when seated at the restaurant or bar
Guest Rooms
Thoroughly cleaned as per industry leading sanitizing protocols
Guest-room doors are sealed to show that they remained vacant after cleaning
All bed linen and laundry are changed daily and washed at a high temperature
All room amenities are sanitized, and seal packed
Restaurant
Distance between tables is approximately 2.0m
All tables and chairs are sanitized after each use
Cutlery and glassware washed and sanitized at 70˚C and only delivered when need arises.
No self-service buffets
Staff Training
Throughout the operational process, Hotel team members are provided with personal protective equipment and enhanced training to protect their well-being. Furthermore, all Hotel staff received adequate training, in line with the directions of the WHO, to handle any situation related to the virus. We are prepared with both preventative and protective measures.